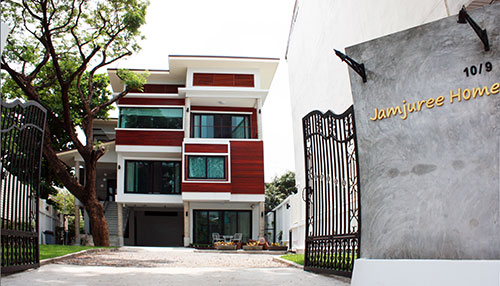 Welcome to Jamjuree Home @Udonthani
        Jamjuree Home's outstanding marker is the Jamjuree tree(Rain tree), located in the garden, with more than 50 years of age making up the greenery that most suits your relaxing stay in the middle of the city.          
Jamjuree Home is an applied two-storey Northeastern Thai house, namely "Huen Goey". "Goey" is a balcony attached to the "Huen" (house), and is used for relaxing and welcoming guests. The first floor is open-air and used as a kitchen and a living area. These functions best expresses Northeastern life style.